Back Story:
My hair is naturally thick and dead straight. Meaning that a lot of people take it upon themselves to tell me how jealous they are and how lucky i am whilst i continue to wish i was born with
Rihanna's current
'do.
And also meaning that i have spent the last 10 years desperately searching for a way to curl/wave my hair that lasts more than 10 minuites (perms excluded!)
I've tried a selection of things, heated rollers, pin curls, tongs (toni and guy wide barrelled tong is waste of time amd money people - don't do it!) but nothing gave me the results i wanted.
Until i bought this: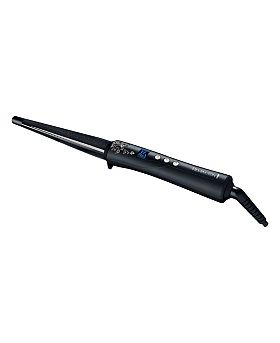 The Remington Pearl Hair Curling Wand
. Or in my eyes, The Magical Wonder Wand.
I did my research with this one, read tons of reviews and compared prices, ummed and ahhhed over it until pay day came and i took the plunge.
Now i've used it a few times and have got my technique down (no more burnt fingers, yeahh) i couldn't be happier with my purchase. It might not give my Woopi Goldberg in Sister Act 1 Close to Afro Luciousness but i can do a variety of waves, all of which last on my hair for at least 24 hours in normal conditions.
I definately reccommend this beauty to anyone looking for a good styling tool. Like i mentioned, it takes a while and a couple minor burns to get your technique down but after that it is *does Epic Meal Time Voice* Waves for Days Son!